Kicker - 43KMW10GLC - 10 inch Charcoal speaker grill
Shipped in 2-3 Working Days
Kicker - 43KMW10GLC - 10 inch Charcoal speaker grill
Light Show
Seven selectable LED colors when hard-wired, but add the KMLC LED controller for 20 total colors and 19 different lighting modes and the possibilities are nearly endless!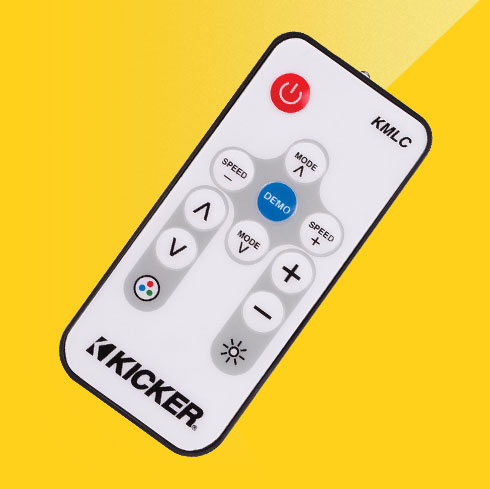 Optional LED Remote
Customize your LED lighting to get the perfect look for your boat.
The KMLC remote provides multi-function control of LED lighting by managing 20 different colors and 19 dynamic modes, including adjustable brightness, fade, speed/strobe and auto save.